You're at:


Come October, Walt Disney World knows that Halloween is more about the treats than the tricks. So when the Magic Kingdom rolls out Mickey's Not So Scary Halloween Party Disney means it. If you want some spooky gruesome stuff just hop on I-4 East and you'll run into Halloween Horror Nights at Islands of Adventure for the diehard fright fan.
Actually, Mickey's Not So Scary Halloween Party is more like an extended hours hard ticket event, with a little candy thrown in for you children's sugar-feasting pleasure. So, we know, as grown-ups you too might be tempted to suit up and let the rest of the "Kingdom" know that you're in the spirit.
Well, fair enough. Just one quick costume tip. Don't try this: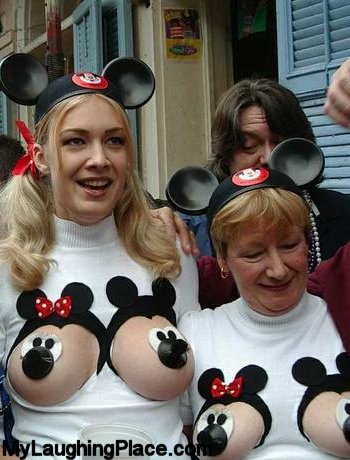 That is all. If you want some travel or ticket information for the Disney World and Universal Studios Halloween events, check out ParkOutlet's ticket page.
Back to Features